The health benefits of lemon water are so immense that, when you start your day drinking it, you'll see that, its simple and surprisingly healthful internal cleanser comes to play instantly. In my research, I have realized that many health-conscious persons do it religiously. When I first started drinking the juice of a whole lemon with water first thing in the morning, I definitely saw a change.
I appreciate how the crisp flavor wakes you up and gets you going instantly. When it comes to the benefits of lemon water many researchers have reported that it is best to drink it with warm or even hot water. I suppose one could use it in this manner as a healthy substitute for your morning coffee. In any way, you'd have to choose how you want it.
It's best to avoid having it in cold water because it can be a bit of a shock to your digestive system when you've just woken up.

healthimpress.com
If you're worried about weight loss, have a look at THIS PRODUCT:
It's also preferable to use fresh lemon juice rather than lemon juice concentrate because these products typically include sulfites, a preservative that some people are sensitive to. Natural enzymes, antioxidants, and vitamins are also at risk of being lost during the production process, so choose fresh lemons for the best results.
Lemon juice in water, quick and easy steps
Take a lemon – use a citrus juicer to extract the juice or simply squeeze it into a container,
Remove the seeds and pour water through the juicer to extract as much lemon as possible,
Then pour it into a glass and drink it immediately.
There are numerous health benefits linked with drinking fresh lemon water. Below I have listed and explained why it's important to drink lemon water and get all the benefits. When it comes to preparing the lemon water, with a little experience, you can make it up in under a minute, so there's no reason not to attempt it.
To get the health benefits of lemon water, these are the reasons
Drinking lemon water in the morning is an excellent method to obtain a decent dose of vitamin C. They are also high in folate and minerals such as potassium, calcium, and magnesium. It helps you get the full health benefits of lemon water
Drinking fresh lemon water first thing in the morning can help reduce or avoid digestive problems including bloating, intestinal gas, and heartburn, as well as boost better digestion in general.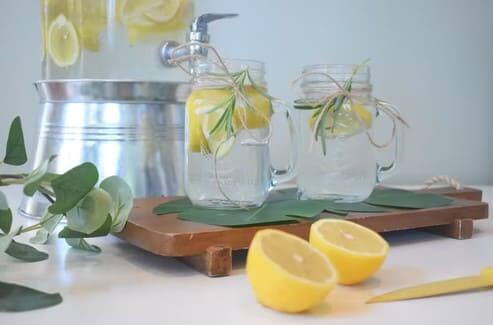 Lemons are antibacterial and have a purifying impact on the liver, kidneys, and blood. Overworked livers, in particular, have an impact on how well you feel, so having a simple approach to cleanse it each morning can make a significant difference in your daily energy over time. Drink it and get the full health benefits of lemon water.
Drinking lemon water is even supposed to benefit your skin. The high vitamin C concentration might be beneficial in this case, but the general cleansing, detoxifying, antibacterial, and antioxidant properties are likely to be more important.
Limonoid glucosides are an intriguing flavonoid molecule found in lemons that has been demonstrated in some studies to have anti-carcinogenic capabilities. It also appears to have a significantly longer duration of action in the body than most other natural anti-cancer chemicals. That's why it's important to take it and have the full health benefits of lemon water.
Despite their citric acid, lemons have a high mineral content that makes them alkalizing to the body. It is not the acid content of a food that determines whether it has an acid or alkaline effect outside the body, but rather how it is digested during digestion.
Lemon's antibacterial qualities can aid in the treatment of a throat infection. If you have a sore throat, make a warm lemon drink to sip every few hours. However, if you drink lemon water every morning, you're unlikely to get one in the first place. Personally, I don't recall ever getting a throat infection since I began drinking fresh lemon water first thing in the morning.
Lemon water stimulates the production of bile in the liver, which aids in fat digestion. This makes them especially useful if you're planning a big breakfast fry-up after a long night. In addition, the nutrients in lemon are significantly more likely to help you clear your mind than oily and perhaps harmful sausages or bacon.
Lemon water is excellent for reducing bad breath first thing in the morning. The strong antioxidant and antibacterial content may also aid in the reduction of body odor over time. There are numerous advantages to begin your day with freshly squeezed lemon juice in a glass of water.
Lemon water aids in elimination and helps to prevent either constipation or diarrhea. Another compelling incentive to consume them first thing in the morning.
Many weight reduction resources tout the fat-burning properties of lemon water and citric acid. I'd be wary of making too many miraculous claims – you'll still need to avoid the foods that make you fat, get some excellent exercise, and ideally shift your meal frequency to one that enhances weight loss potential – but lemon water is unquestionably a useful complement to any body fat reduction regimen.
Lemon water is also thought to reduce mucus and phlegm production in the body. If you consume a lot of cow's milk (a major contributor to mucus formation), drinking lemon water every morning may assist to reduce mucus levels in your body.
Precautions for Lemon Water
To go along with all of the health benefits of lemon water, there are a few precautions to take. To begin with, citrus seeds are unhealthy. While a couple won't hurt, it's recommended not to consume or chew them. If you use a citrus juicer with slots, simply leave them in the strainer. If any make it through, the smaller ones will normally float to the surface and may be easily removed with a teaspoon, while the larger ones can be left at the bottom of the glass.
Avoid adding sugar, honey (unless it's local raw or manuka honey), maple syrup, or other sweeteners to your lemon water because the simple sugars will diminish the health benefits of lemon water: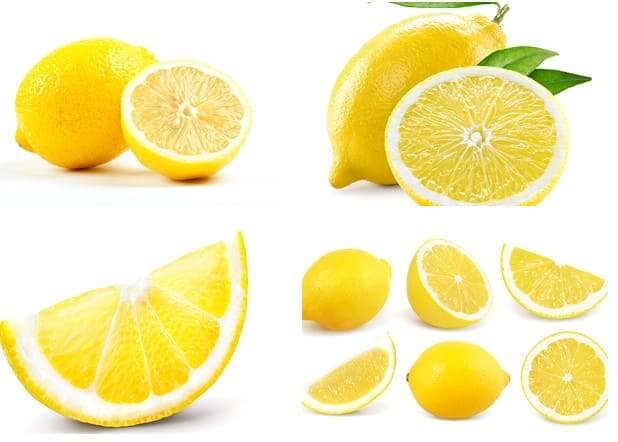 If you don't like the harsh citrus tang, drink it quickly and you'll barely notice it.
That being said, what's with our preoccupation with sweetening everything? The human palate is intended to enjoy a wide range of flavors and tastes. Ayurvedic medicine, for example, emphasizes the necessity of including a variety of flavors in your diet to promote physical and mental equilibrium. Some people are also concerned that the citric acid in lemons can cause dental enamel sensitization.
Personally, I haven't encountered any issues with this, although it makes sense to avoid letting the lemon water stay in your mouth and instead swallow it straight down. I usually follow my glass of lemon water with another glass of plain water, swirling it around a little to rinse my mouth.
If you're concerned about this, another alternative is to sip it using a straw, which will reduce the amount of time it comes into contact with your teeth. It's also a good idea to wait 30 minutes before brushing your teeth. All these are designed to let you fully get all the health benefits of lemon water
Conclusion to health benefits of lemon water
A glass of freshly prepared lemon water first thing in the morning can provide numerous health benefits. Even the busiest of people should be able to make time for this basic step toward better health and energy. As with any new habit, I'd recommend giving it at least two weeks of daily practice to observe how it affects you.
I'd love to hear your views and outcomes in the comments section below.
Take care!