Health Impress
You're welcome to Health Impress where we publish articles on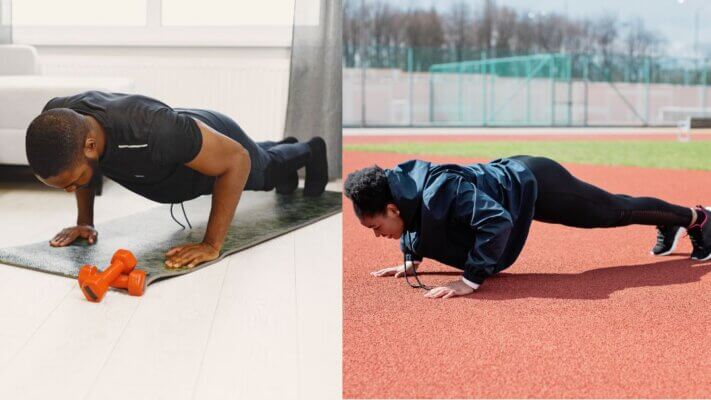 Strokes strike when we least expect them, altering lives in [...]
Read more...
Your Health, Your Concern
Welcome to our world where we publish, on constant basis, articles and research covering a wide variety of topics under health. This includes, but not limited to, general health, women's health, men's health, diabetes, food and drinks, wellness, etc. Yes, we are Health Impress
Unlocking Optimal Health: Your Ultimate Guide to Wellness
Welcome to Health Impress, your trusted source for all things health and wellness. Our mission is to empower you with expert insights, actionable tips, and high-quality products that will guide you on your journey towards optimal well-being. Whether you're striving for Women's Health, Men's Health, Dietary & Supplements, Diets & Weight Loss, Exercise & Fitness, or General Health, we've got you covered. Let's dive into the key pillars of health that we specialize in:
Women's Health: At Health Impress, we understand the unique needs of women when it comes to their health. From navigating hormonal changes to promoting self-care and mental wellness, our articles offer practical advice tailored to women of all ages.
Men's Health: Men's health matters, and we're here to provide insights on maintaining vitality and preventing common health issues that affect men. Explore our articles covering fitness routines, nutrition, mental health, and more.
Dietary & Supplements: Discover the power of proper nutrition and the role of supplements in supporting your health goals. Our well-researched articles break down the essentials of a balanced diet and guide you through choosing the right supplements for your needs.
Diets & Weight Loss: Striving for a healthier weight? Our articles delve into popular diets, debunking myths and offering realistic approaches to weight management. Let us guide you on your journey to a healthier you.
Exercise & Fitness: Whether you're a fitness enthusiast or just starting your fitness journey, our articles provide comprehensive guidance on workouts, training plans, and exercise routines tailored to your goals.
General Health: From addiction recovery to mental health and overall wellness, our general health category covers a range of topics to help you lead a healthier, happier life.
But that's not all. Health Impress is not just a source of information; it's a hub for quality products that align with your health goals:
Beauty Gadgets: Elevate your beauty routine with our curated selection of beauty gadgets designed to enhance your skincare and makeup application.
Hair Care & Styling Tools: Achieve luscious locks with our range of hair care and styling tools, handpicked to keep your hair healthy and fabulous.
Health Care: Prioritize your health with our collection of health care products, carefully chosen to support your well-being.
Makeup: Explore our makeup collection for products that enhance your natural beauty and cater to your unique preferences.
Men's Grooming: Grooming is essential for men's well-being. Discover our selection of products tailored to men's grooming needs.
Skin Care: Radiant skin starts here. Our skincare products are designed to address various skin concerns and promote a healthy complexion.
Sport: For the sport enthusiasts, our sport category offers a range of products for Cycling, Exercise & Fitness, Sport Accessories, and Yoga to support your active lifestyle.
At Health Impress, we believe that optimal health is a holistic journey encompassing physical, mental, and emotional well-being. Our aim is to provide you with valuable content and products that align with your goals, all in one place. Whether you're seeking advice, inspiration, or high-quality products, we're here to guide you towards unlocking your best self. Explore our blog, shop our products, and embark on your path to a healthier, happier life.