Want flat stomach quickly? Well, if a flat stomach was a fashion style, then it would be the only style that does not go away. To get a flat belly is not seasonal like other clothing types.
It is indeed the fashion style that is always trending. A flat stomach, simply put, never goes out of style. This makes it imperative to get a flat stomach that makes you feel good.
Preamble
In trying to answer the question as to how to get a flat belly, discussions will also gear towards how to get a flat stomach naturally, how to have a flat stomach, and how to get a toned stomach.
The question that has been bothering many is why do people accumulate fat on the stomach? Can one really lose stomach fat? Does proper nutrition contribute to make your stomach flat? We will be answering all these questions and many more.
What is belly fat?
Simply put, it is the fat that sits around our abdomen, which could be visceral or subcutaneous.
When fat sits around your organs then it is visceral fat. The fat that sits under the skin is referred to as subcutaneous. Visceral fat is known to be extremely dangerous than the subcutaneous fat.
Why do we Gain Fat on the stomach?
This century-old question is still in the mouths of people because it seems to date, the answers given have not been satisfactory.
You see, each one of us has different levels of energy that we store in the form of fat. No one's fat percentage is the same as the others. In general, fat levels differ from person to person. It is common knowledge that women tend to have more fat deposits on the buttocks, and the leg areas than men, and reason has been given that women need that for pregnancy.
Other factors such as the type of diet we take, our gene types, and how active we are, all play major roles in this phenomenon. You can see that people who are active in sports, those who exercise regularly, and are found to be active do not add much fat to the stomach area.
Why is belly fat so dangerous?
Apart from the unpleasant look one gets, when one carries a big stomach, it is unhealthy. These fats surround such organs as the pancreas and the liver. In some instances, these fats produce fatty acids that are harmful to the body and the general wellbeing of the body.
In other instances, certain hormones may be produced to make one feel hungry and yearning for food, although the body may have enough energy that does not need food.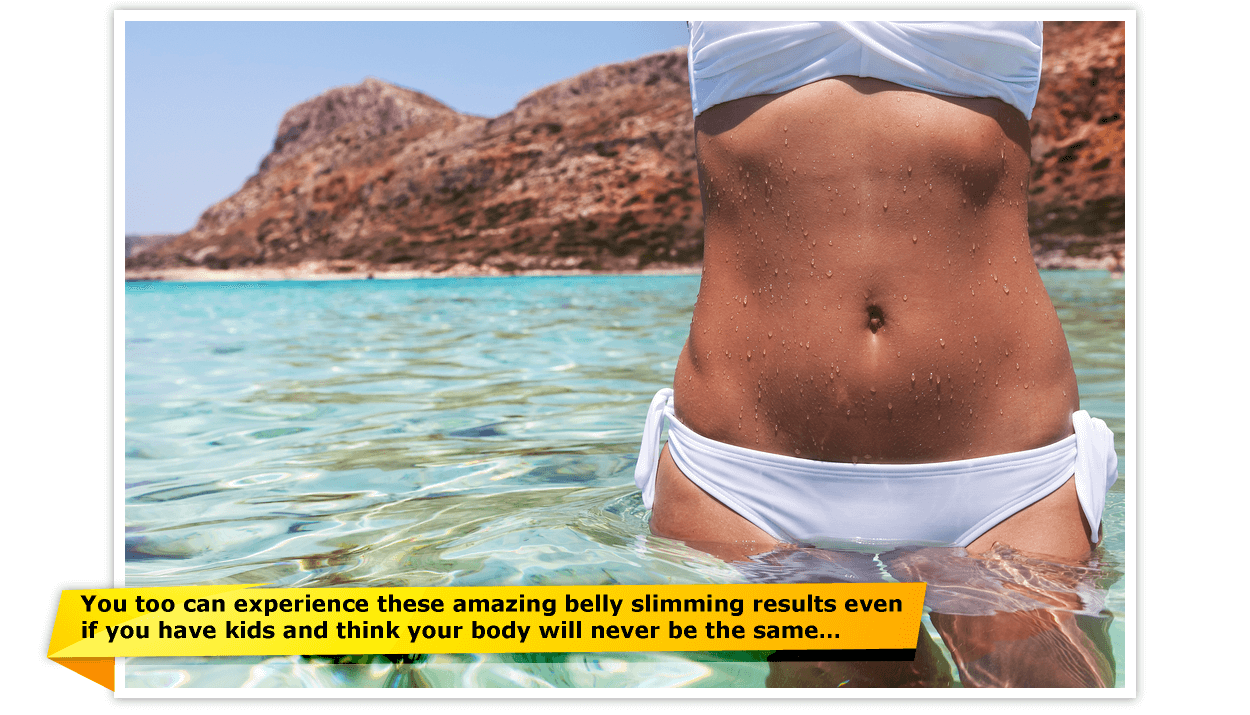 In an article written by Jane E. Brody for the New York Times on June 11, 2018, under the title "The Dangers of Belly Fat", the writer states that the risk of cancer is raised by belly fat.
The other ugly part of having big stomach is that the risk of such dangerous conditions such as Dementia, Type 2 Diabetes, heart diseases, stroke, asthma, high blood pressure, heart attacks, cancer, and Alzheimer's is increased.
Why do we Gain Weight when our Stomach is Stressed?
To put it in simple terms, it is established that those who have a lot of stress tend to put on fat around their stomach, primarily caused by cortisol, the stress hormone.
Whenever we are stressed up, we tend to yearn for more food, and the body is not prepared for the energy we get from the food. This increases our calorie intake and makes us pile on the pounds, and thereby gain weight.
How do we get rid of stomach fat?
The best antidote is to get a long-time fix. It has been established that quick fix remedies tend to backfire after a few trials. There is therefore the need to resort to a long-term adjustment to one's lifestyle and dietary choices. This will call for ditching the full carbohydrate-infused diets and incorporate some salads with regular exercises into the routine.
In this regard, a well-thought-out diet plan is recommended, and we have a few for you HERE.
What the aim should be is an all-around healthy lifestyle, which incorporates a balanced diet with exercises that lets you sweat, pant for breath, and feel good.
What does the right diet look like?
Following on from the points raised above, to get a flat belly, the next thing to do is look for the right diet. As to whether one can get a flat stomach naturally is a question for another time.
"You see, the right diet is one that is balanced, one that does not let you go hungry unnecessarily, and one that makes you feel good after taking it, as well as gives you enough energy to continue with your exercise routine."
If you really want to get a flat belly, this will mean avoiding certain types of food, and taking on board the following recommendations to help you get the toned stomach you so much desire:
Avoid Sugar and Fat
It is imperative you avoid fatty foods since they have been known to be anything, but healthy. Sweet drinks such as Coca-Cola, Sprite, and Fanta, all types of soda should be avoided because they contain a lot of sugar and other unknown chemicals that make us addicted to them.
Moreover, the sugar and unknown chemicals they contain make us gain weight in the mid-section of our bodies. Also, we get a lot of unhealthy fats from foods like French Fries and should also be avoided at all costs. Instead, I will advise you to eat more good proteins instead, since they are known to prevent unwanted food cravings.
Take in Abundance of Water Daily
To be able to fight this demon called belly fat, and get a flat belly, drinking two (2) to three (3) liters of water a day is suggested. When you drink water, it detoxifies our system, helps our organs function properly, and tightens the skin. These are common, yet important things we hear every day.
What I always do is stick to warm water. Try that if you can.
The good thing about taking in considerable amounts of water is that it is backed by science, that our metabolism is increased to about 6o percent. For those of you who do not want to drink water, what about taking in an equal amount of unsweetened tea? This also is noted to work wonders.
Servings of vegetables and fruits
A right diet for the day should include two (2) servings of vegetables and fruits. The recommended would be 400 grams of fresh vegetables and 200 grams of fresh fruits per day. If possible, they should be organic and not genetically modified ones.
This portion of vegetables and fruits would guarantee that your body is supplied, on a constant and proportionate basis, nutrients that are excellent in weight loss, such as fiber, minerals, and vitamins. These are vital for your body.
Ban alcohol in your life
Alcohol is known to fight against fat loss and is rather a cell poison that destroys your metabolism, thereby adding unwanted weight. It is also not liver-friendly since it is the liver that overworks whenever we take in alcohol.
If possible, restrain from taking in alcohol. On the other hand, if you cannot, try to limit (reduce) its intake.
Quit smoking
If you smoke, there is a tendency for increased belly fat. This also increases the risk of other serious health issues. Quitting smoking can reduce immensely the risk of excess stomach fat and improve your general overall health.
Do not eat anything before going to bed
It is the tendency of many to eat anywhere and at any time. The watchword here is DISCIPLINE. If you can refrain from eating anything three to four hours before going to bed, then you are sure to make your stomach flat, because it leads to weight loss, for this will help you get a flat belly.
After you have had your dinner, it takes nothing less than four hours for the carbohydrates to be emptied by the body. This means the body in the absence of these carbohydrates, will have to fall on the fat reserves for energy. Since when we are asleep, we barely feel hungry, unless we have not eaten for an exceptionally long time, the urge to eat is suppressed by sleep.
In simple terms, do not go to bed right after eating, and this is true for all types of meals – breakfast, lunch, and supper.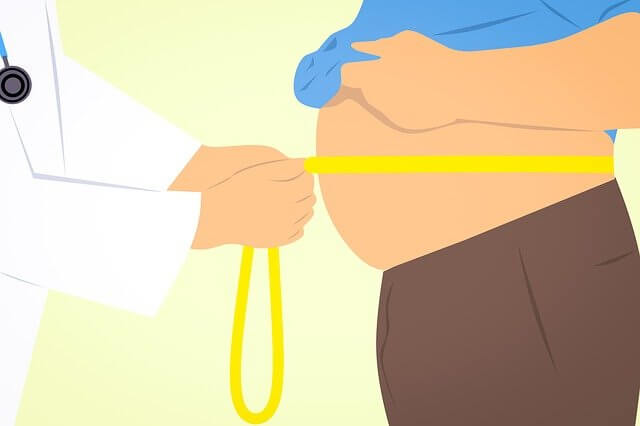 »» FIGHT BELLY FAT, WE RECOMMEND THIS. CHECK IT OUT NOW »»
Other factors that get rid of belly fat
Increase your exercise
This will only be effective if there is a combination of high-intensity training and cardiovascular training. This coupled with resistance and weight training will do the trick of getting rid of excess fat around the abdomen.
Reduce your stress
If there is something that causes one to gain weight, then stress cannot be left out. You see, whenever one is stressed up, cortisol, the stress hormone is released. This influences one's appetite and causes us to eat more. Some people tend to resort to stress-relieving tactics such as mindfulness and meditation. This coupled with gentle exercises such as yoga and common walking does the trick.
Improve your sleep pattern
If anyone tells you that sleep is for the weak, tell them it is a lie because it is so important to our overall health and wellbeing. Too little sleep has severe adverse effects on our bodies. The impact on our weight gain is so immense because if we do not sleep, the body does not get rest, cannot recover nor heal. It is a known fact that people who do not get adequate sleep tend to put on weight. Therefore, getting enough good-quality sleep is essential when a person is trying to shed weight, including belly fat.
Can Weight be Lost Specifically on the Stomach To get a Flat Belly?
That sounds like an impossible task, although possible, it is not an easy task, because weight loss on only the stomach and its surrounding areas require dedicated focused routines. However, it also depends on how much fat one has on the stomach, and how much one is committed to reaching the goal set.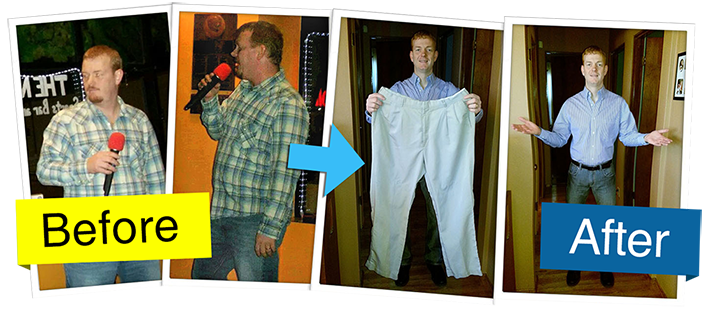 Since the body naturally prefers drawing energy from the stomach fat, the flesh on that area drops off faster than you may think. You see, the tissue around the stomach is active metabolically and hence its response to physical activity to shed off some flesh is great.
All said and done, it has to be established that losing weight on the stomach to help have a flat stomach overnight, is nearly impossible, but to have a flat tummy naturally is possible over a longer period of time. There are two ways by which this can be achieved:
The Need to Lower the daily intake of Calorie
In order to get a flat stomach naturally, for example, eating 350-500 kcal less of food per day than your body requires will lead to weight loss.
However, this will depend on a lot of factors such as your body mass index, your weight and height, and health conditions, if any, and if one is on any medications whatsoever. One should also consider the calories one's body consumes when in a resting state (basal metabolic rate) and the additional daily physical activity (performance metabolic rate) one performs.
The need to Increase Energy Consumption
It is a known fact that exercises burn fat, and not just any exercise, but one that lets you sweat and gets you into a state of breathlessness. A state when you start to pant for breath. That works the cardio as well, and not only on the belly fat around your stomach.
To those of you who do not want to eat less, the advice to you would be to increase your physical activity and try as much as possible to reduce your calorie intake.
What are the best sports for losing weight on your stomach?
Somewhere in this article, it has been established that losing weight in the stomach area (abdomen) alone is nearly impossible. What one has to do is targeted general body strength training. This coupled with routines such as rope jumping, swimming, jogging, and running, and even brisk walking, dancing, biking, and many more that will help to lose general body fat is greatly recommended.
It is therefore imperative that in order to get a flat belly, one sticks to this routine.
We should be careful and listen to what our bodies can take and endure in doing whichever exercise we choose to stick to. A combination of exercise forms is also encouraged, where one combines multiple routines. This brings us to what is called high-Intensity Interval Training (HIIT)
Can High-Intensity Interval Training Give Flat Tummy?
Abbreviated as HIIT, it is a great approach to get excellent results in a shorter period of time. This helps save valuable time too. What it entails is an alternating interval training of high-intensity, and managed or coordinated recovery phases.
To feel the full benefit of HIIT, for example abdominal training, using this method can include jumping jacks, abdominal crunches, Russian twists, mountain climbers, heel touch, leg raises, plank, abdominal crunches, and cobra stretch. The duration for each method could be between 30 to 60 seconds, with 15 to 20 seconds breaks.
Worthy of note is that exercise burns calories. So, those of you who do not want to eat less, you should increase your physical activity henceforth. However, both variants are most effective in combination. You can find out which exercises are ideal for you by trying some of them.
What are the best sports for losing weight on your stomach?
Since we now know that it is not only possible to lose weight, specifically on the abdomen. It is important to first get the entire body going, in order to then define the abdominal muscles through targeted strength training. A combination of swimming, running, biking, jumping rope, and boxing are just a few of the many ways to lose fat all over your body.
Imperative though, everyone should listen to their body, preferences, and abilities. If for example, you have knee and joint problems, then it is only advisable to avoid jogging. Probably swimming might be better for you in such instances. There are those who like varied and challenging tasks, if so, you have to concentrate on what works best for you.
Conclusion
In this article, we have had a look at various issues, all in relation to how one builds fat around the stomach area, how one can deal with it, and the steps that need to be taken to be healthy in general.
It is clear now that the onus rests on each one of us to take our health into our own hands. If you really want to get a flat belly or get a flat stomach naturally, because allowing the buildup of fat around your belly is a recipe for disaster, health-wise.
»» FIGHT BELLY FAT, WE RECOMMEND THIS. CHECK IT OUT NOW »»